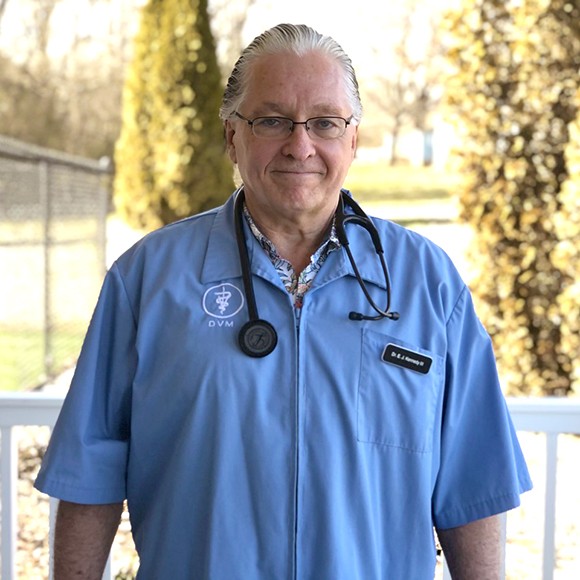 Dr. E.J. Kennedy Ill
Dr. Kennedy is originally from the greater Cincinnati, Ohio area. He graduated from Ohio State University College of Veterinary Medicine in June 2000 at the age of 40. Before then he worked for 13 years at an international engineering company headquartered in Sweden. In 1996, after years of nearly continuous work-related travel, he decided that the time had come for him to pursue his lifelong ambition of working in the field of Veterinary Medicine.
While Dr. Kennedy has worked predominantly with dogs and cats, he has experience with a wide variety of exotic species including primates, kinkajous, lizards, birds, hedgehogs, sugar gliders, rats, ferrets, rabbits, gerbils, guinea pigs, turtles, chinchillas, snakes, and a variety of wildlife species. Dr. Kennedy's special interests include emergency medicine, critical care, and soft tissue & orthopedic surgeries.
While not working, Dr. Kennedy and his wife, Anne, pursue a variety of outdoor hobbies including hiking, camping, skiing, and a variety of water activities. More sedentary interests include horticulture, astronomy, reading, pampering their numerous animal companions, and rehabilitating injured or orphaned wildlife whenever possible.