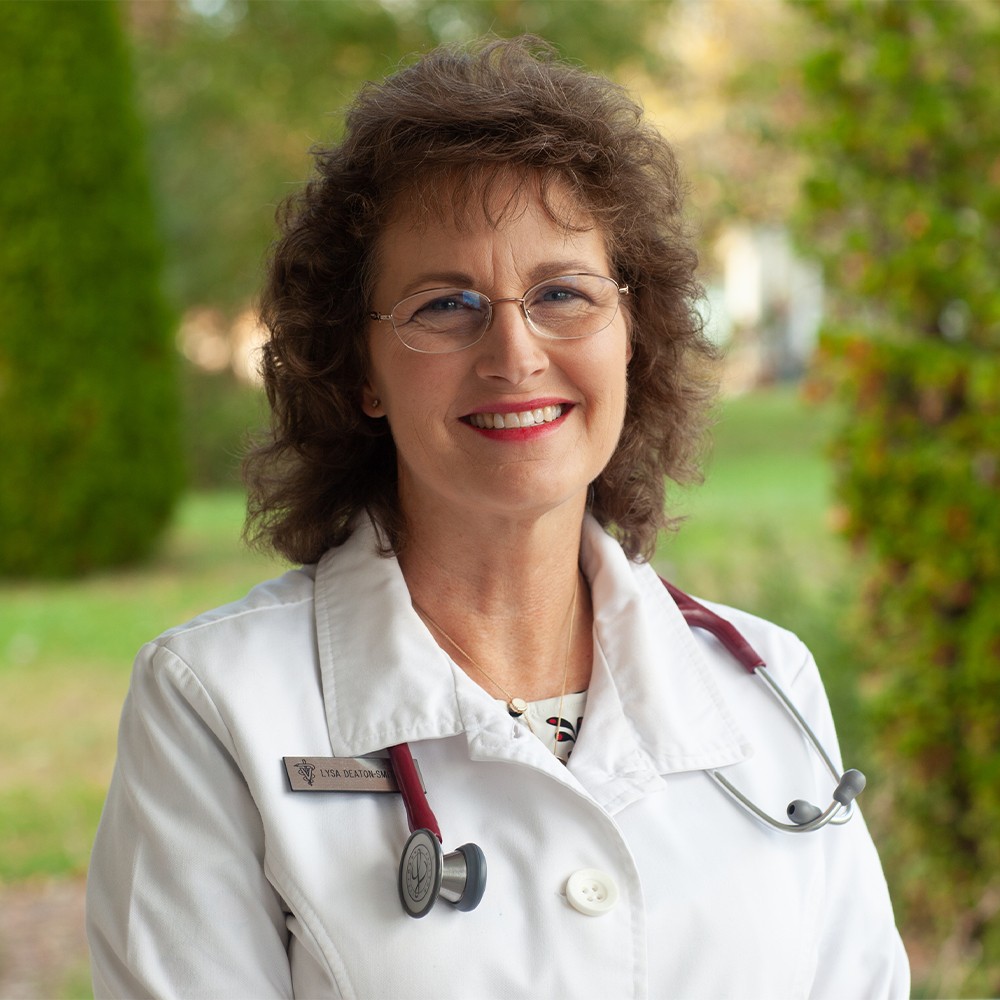 Dr. Lysa Deaton-Smith
Lysa P. Deaton-Smith, DVM, is a native of Charlotte, N.C., but grew up in Cornelius, N.C. She attended North Carolina State University for her Bachelor of Zoology degree and then attended North Carolina State - College of Veterinary Medicine and graduated in 1991 with her Doctorate of Veterinary Medicine.
She originally worked in a mixed animal practice for several years, and then settled in on small animal medicine. Dr. Deaton-Smith, her husband, Alex, and their dog, Agatha, moved to Catawba county in 2005 and built a home outside of Claremont, N.C. Dr. Deaton-Smith's interests range from family, horses, water skiing, snow skiing, diving, travel to decorating and landscaping.
Love this vet. The staff and vets are amazing. They took such good care of both of my fur babies. I switched to them over a year ago and I wouldn't use any other vet.

Shelby K.

Google